Why do Businesses In Sarasota County Struggle to Keep Pests Out?
10/15/2021
No matter how clean and tidy you keep your Sarasota County business, pest infestations can happen at any given time. Pests are unpredictable and have a myriad of ways to infest both homes and businesses, but pest problems in a professional setting can lead to a significant loss of customers and revenue. Commercial pest control is always the best solution to a growing infestation, but why is it such a struggle to keep them out, to begin with?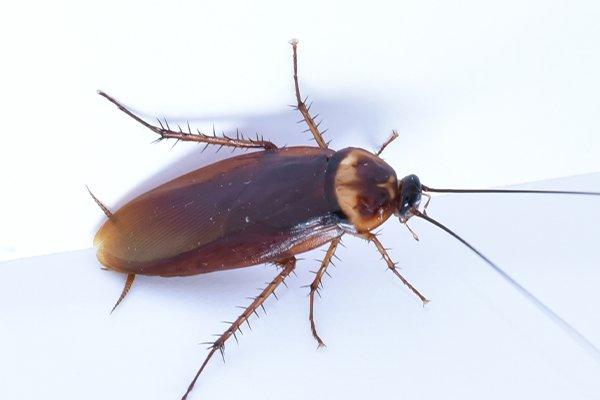 Pests Commonly Found In Sarasota County Businesses
Pest infestations happen when you least expect them, both nuisance and dangerous, but businesses don't usually deal with harmless nuisance infestations. Sarasota County business owners regularly deal with some of the most hazardous pest infestations in their warehouses and restaurants:
German cockroaches

Australian cockroaches

American cockroaches

Asian cockroaches

Roof rats

Norway rats

House mice
While these creatures are more inclined to infest places with grime and filth, they don't discriminate between a spotless shop and a condemned hovel. You could keep the best working conditions in your Sarasota County business, and they'd still find a reason to invade. What's worse, all of these pests can be brought inside delivery boxes and crates, and you'd be none the wiser until you start noticing evidence of their presence.
The Dangers Of Pest Infestations In Sarasota County Businesses
All of these creatures bring significant health and safety risks to your Sarasota County business, the most dangerous being moisture problems, product and structural damage, and a lot of potentially deadly pathogens:
Hantavirus

Salmonella

Dysentery

Lymphocytic choriomeningitis

Leptospirosis

Gastroenteritis

E. Coli

Cholera

Typhoid fever
On top of all this, business owners also have to worry about their reputation. With the age of social media at its peak, news travels fast and bad news travels faster. All it takes is one shared picture or posted review about a pest sighting in your business to dissolve any trust you've built with your customers, and from there, it turns into an abysmal domino effect. Regular customers don't come back, potential customers see the negative reviews, and the loss of revenue can be devastating for any company.
The Keller's Stellar Commercial Pest Control Program
At Keller's Pest Control, we know every business is unique, so we keep our treatment plans flexible and easily modified with our three-step program:
One of our highly-trained pest professionals meticulously inspects your property, inside and out, to identify your pest problems and any areas of concern.
We develop a custom treatment and prevention plan based on infestations, problem areas, frequency of visits, and the customer's budget.
We continue to treat your place of business on our predetermined schedule to prevent other potential infestations, address any new and existing areas of concern, and offer helpful prevention tips to reduce factors that attract pests.
Why You Should Choose Keller's Pest Control For Your Sarasota County Business
Keller's Pest Control has been serving Sarasota County homes and businesses for nearly 30 years, and we're proud to say that we specialize in treating commercial properties. We've serviced over 500 different businesses in our time as a pest control company, including emergency violations and shut-downs by health inspectors. In most cases, we're capable of getting businesses ready for re-inspection within 24 hours. We're dedicated to making sure your business stays fresh, clean, and pest-free, and we always use the highest quality commercial pest control products available on the market. So if you're ready to see Keller's difference, get in contact with us today to start discussing your pest control options.