How To Keep Bed Bugs Out In 2019
12/21/2018
The holiday season is upon us, and that means our days are becoming incredibly busy. No one wants to add anything else to their already over-packed schedule but, for the sake of your future sanity, you may want to add just one thing to your to-do list:
Keep an eye out for Bed Bugs.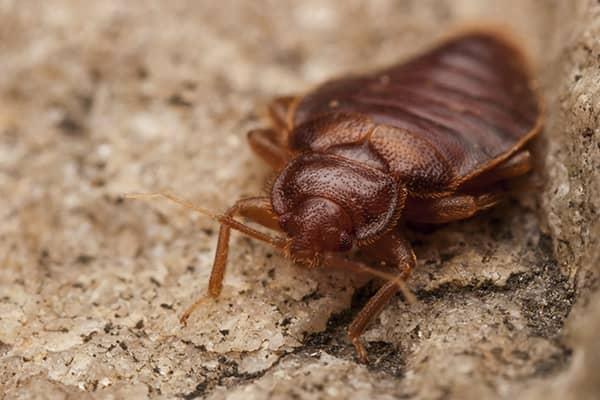 Of course, you don't want to think about bed bugs. "Don't let the bed bugs bite" is a cute phrase you say without actually thinking it could happen. However, the holidays are one of the times of year when bed bug infestations increase. Being on guard against them could save you a whole lot of trouble in 2019.
The holidays are a time of year when travel spikes as people visit family. Bed bugs are expert travelers, climbing unnoticed onto luggage, bags, and clothing. When you put these two things together, it makes sense that previously bed bug-free homes suddenly find themselves with an infestation.
While you may think that bed bugs are not as active during the winter months, it's simply not true. Bed bugs can survive cold temperatures for short periods of time. If they're traveling with a family member from a northern state, they can make it safely to the confines of your nice, warm house. And bed bugs that are traveling shorter distances within Florida won't have severe temperatures to deal with at all.
How to Prevent Bed Bugs
When it comes to a bed bug infestation, the bad news is that there is not a 100% effective way to prevent them. Because of the way they travel, it is possible that they could get into your home without your knowledge.
However, you can try to minimize the odds of an invasion by following these next steps with diligence:
Check yourself and your belongings for bed bugs before entering your home, especially after traveling.
When you do travel, check the room in which you stay before bringing any of your luggage inside. Bed bugs are most likely to be found hidden around the edges of mattresses, along the headboard or footboard, behind picture frames, and along the seams and crevices of upholstered furniture.
In your home, keep clutter to a minimum in order to reduce hiding spots. Be sure to vacuum regularly.
What to Do if You Find Bed Bugs in Your Home
Even when taking these precautions, it is still possible to end up with a bed bug infestation. The best thing you can do is frequently check for any signs of bed bugs. This way, if an infestation occurs, you can take care of it early when the problem is still small.
You may be tempted to take care of your bed bug problem yourself. However, DIY treatments rarely work. They leave bed bugs behind to re-infest your home. They may also leave dangerous residue behind if you choose a pesticide treatment. In the event that you discover a bed bug problem in your home, seek professional treatment.
Keller's Pest Control provides the most effective treatment available: heat treatment. Using a heat treatment against bed bugs is completely safe for your family and home because it doesn't use any chemicals. It is also incredibly effective at eliminating bed bugs at every stage of development and in every area of your home, even if these sneaky pests have hidden deeply within it.
While prevention is always the goal, trust Keller's Pest Control to take care of any problems that sneak past your best prevention methods. Give us a call. We are here to help you!